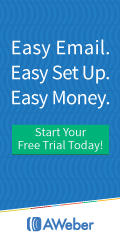 Tips and ideas to help you achieve more health and wellness through self massage, stress relief, healthy eating, and active living.
Want more details like subscriber count, publishing frequency and advertising rates? Find them at EzineVIP.com!
Review This Ezine Rate This Ezine
Reviews
Leaving healthy life.
Massage therapy.
Reviewed by: Likethatbea.com, Dec 17 2015 8:25AM
This is truly a nice way to relax and allow your body to heal. Lots of insurance companies do include massage therapy under their coverage.
0 of 89 people found this review helpful