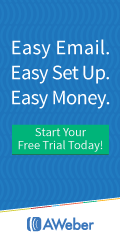 Deaf Sparrow is a non-profit website made by people and for people who love music. Our focus is on a wide variety of rock music; with a slight emphasis on the hard, the eclectic and the extreme. Our mission is to spread the word, review, inform and provide a fair but harsh assessment of the work of rock musicians around the globe. The site has been specifically designed to be user-friendly and we have intentionally stuck to what some might tag a 'dated look'. The main purpose of this site is to inform and introduce hungry music fans to exciting new music and to what we consider has been unjustly overlooked.
Want more details like subscriber count, publishing frequency and advertising rates? Find them at EzineVIP.com!
Review This Ezine Rate This Ezine
Reviews
outstanding underground rock Zine
hands down one of the best underground rock zines
Reviewed by: Barry Alden, Mar 20 2007 6:38AM
Excellent website. Awesome content and fun and insightful writing. hands down one of the best hidden treasures in the net. Some articles are very detailed and some of the writing is downright hilarious. Excellent mix of metal, punk and other genres. Recommended.
2 of 67 people found this review helpful