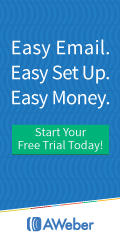 Publishing since 2001. 147K Subscribers. Articles, business building tips, Solos, Classifieds, Advertising Sources, qualified in 4 Trust Guard Categories. Special perks for The Ezine Directory Members. Look for SOLO AD BONANZA on the Site.
Want more details like subscriber count, publishing frequency and advertising rates? Find them at EzineVIP.com!
Review This Ezine Rate This Ezine
Reviews
Outstanding Website
Great Website
Reviewed by: dansnow, Mar 3 2012 2:49AM
If you enjoy Marketing Articles and need great Advertising Sources for your business you will love Action Marketing News Ezine.
0 of 34 people found this review helpful