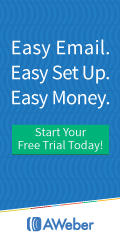 The Inner Bonding Journal is filled with information and articles regarding the powerful Inner Bonding healing process. Inner Bonding is an easy-to-learn system, a roadmap presenting clear steps that, when practiced, brings rapid results in understanding our feelings and behavior, resolving our fears and false beliefs that control our lives, and gives us clear direction toward becoming loving to ourselves and others. Healing our deeper issues through INNER BONDING results in the peace, joy.
Want more details like subscriber count, publishing frequency and advertising rates? Find them at EzineVIP.com!
Review This Ezine Rate This Ezine
Reviews
Inner Bonding
self care
Reviewed by: Likethatbea.com, Dec 17 2015 9:08AM
It is possibly true that the life is as good to us only as we treat ourselves. Very informative Enzine that I enjoy reading.
0 of 104 people found this review helpful