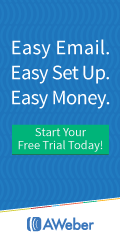 Sound Bites Dog is a free bi-monthly e-zine dedicated to the art of making, mixing, mastering AND listening to music. Each issue features the latest music industry news, informative editorials, Q & A, tips, tricks and interesting interviews with artists, producers, engineers and industry entrepreneurs. Past interviews include Joey Santiago (Pixies), Sebastien Grainger (DFA 1979), John Agnello (The Hold Steady, The Kills), Inara George (The Bird & The Bee), RS Bobby Field (Buddy Guy, Allison Moorer), J. Robbins (Jets to Brazil, Against Me!), Blag Dahlia (Dwarves), Geza X (Dead Kennedys, Black Flag), etc.
Want more details like subscriber count, publishing frequency and advertising rates? Find them at EzineVIP.com!
Review This Ezine Rate This Ezine
Reviews
An excellent resource!
Good little engineering zine
Reviewed by: Joe Brucater, Aug 6 2007 1:58PM
I dig it. Helpful info for the DIY musician, engineer. I'm enjoying sifting through the archives. Great interview with J. Robbins.
0 of 104 people found this review helpful