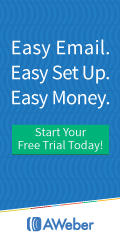 A typical loan officer is stuck in a stuffy office with managment breathing down their necks. I train home based professional loan officers how to make great money and spend time with their families. Visit for free information, a great career, or both.
Want more details like subscriber count, publishing frequency and advertising rates? Find them at EzineVIP.com!
Review This Ezine Rate This Ezine
Reviews
Bill Bronson
Reviewed by: John Hodge, Apr 23 2007 11:19PM
I've known Bill for several years and he's completely turned my career around. I recommend anything he does highly.
2 of 52 people found this review helpful