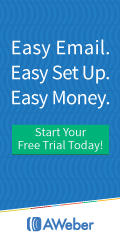 Careers From The Kitchen Table is a Work From Home-based Business and Work at Home Job Opportunity Show. This popular show features all areas of legitimate business opportunities that you can do from your home, as well as legitimate jobs you can work from home and receive a pay check!
Want more details like subscriber count, publishing frequency and advertising rates? Find them at EzineVIP.com!
Review This Ezine Rate This Ezine
Reviews
Review
Reviewed by: Margaret Lukasik, Sep 17 2007 11:44AM
A wonderful site filled with family oriented resources to keep young people from going astray and families close. Great for young parents wanted to do the best for their children, yet a little overwhelmed. My compliments to the host. She has done a great job. Her ideals fit tight with the Christian ideals I teach on my site at www.victorythruchrist.org, and in a unique category: business! Thank you for your great contribution on the internet!
0 of 49 people found this review helpful