Previous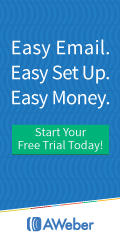 Mainly, this series of Email magazine will be objected to the beginner or pre-intermediate level Japanese learners such as never experienced in learning Japanese and its culture, though, however this magazine includes useful information such as a topic about real life in Japan, so it would be interesting for all revels of learner even for intermediate or advanced revels.
Want more details like subscriber count, publishing frequency and advertising rates? Find them at EzineVIP.com!
Review This Ezine Rate This Ezine
Reviews
I enjoyed this E-zine
Reviewed by: j-os, Nov 27 2008 6:32AM
I enjoyed this E-zine. It's good enough not only for beginners but also for advanced learners. In my opnion, it'll be better by explaining allitle about dos foreigners must know. I'm really thankful for your free lessons. I'm thankfulto your kindness.
0 of 91 people found this review helpful