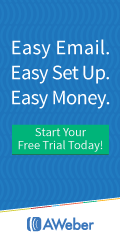 MAGICAL ALMANAC is Bob Makransky's free monthly e-zine of astrology and magic. MAGICAL ALMANAC is for thoughtful, intelligent people who are seeking something deeper than the usual New Age ? astrological fare. It lists propitious times each month for asking favors, seeking romance, investing money, beginning new projects; as well as casting spells and doing rituals. There is also a thought-provoking article or two each month of astrology tips and suggestions for bringing magic into your life.
Want more details like subscriber count, publishing frequency and advertising rates? Find them at EzineVIP.com!
Review This Ezine Rate This Ezine
Reviews
Magical Almanac
Bobby Miller
Reviewed by: BobbyMiller, Feb 15 2007 12:51PM
This is a good source of information on shamanism. Makransky is very good at explaining complex ideas in a simple, sensible way. He's original and insightful - as it says, much deeper than most New Age writing.
1 of 128 people found this review helpful
Magical Almanac
Tom Kimberly
Reviewed by: TomKim, Feb 14 2007 10:22AM
This is an excellent resource - exactly what I've been looking for. Very down-to-earth and not the usual New Age fluff. You should definitely check it out!
1 of 114 people found this review helpful