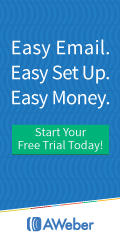 Digital Ad Gear provides you with the hands-down best way to promote your online opportunity, business, or product. Check out what products are making headlines across the Internet as the web's hottest marketing depot!
Want more details like subscriber count, publishing frequency and advertising rates? Find them at EzineVIP.com!
Review This Ezine Rate This Ezine
Reviews
DigitalAdGear Services
Reviewed by: futureprofit, Sep 21 2007 1:04PM
I tried the Bulk Email in DigitalAdGear, results were too bad, I can say it is a usless service. May be they have other services much better than bulk Email, but I have to try before I judge.
Another thing I noticed about DigitalAdGear support, it is still too bad.They claim that they will answer your questions within 48 Hours, but I used to wait MANY days-a week or more-to see their anwser.
4 of 44 people found this review helpful